How to use social media for storytelling, not just decoration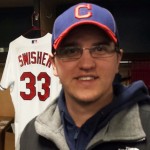 We are all experts. Sort of.
Why else would we engage our coworkers in a conversation about last night's basketball game? Why would we debate our peers about the latest acquisition or free-agent signing? Why else do we, as sports fans, use social media?
More than sports news, today's consumers enjoy a conversation about sports. That is why so many consume their news on Facebook and Twitter.
Sportswriters today are faced with the unique challenge of keeping that conversation going.
The most difficult task I've faced in the Advanced Program in Sports Media is turning that conversation into an engaging story for my readers.
My background is in print journalism—in both a newspaper and magazine forum at George Mason University—where up-to-the-second news is not feasible and I didn't choose the media that would accompany my article. I am a long-form feature writer by trade and had little practice working with social media elements.
Prior to joining the B/R program, I had very little experience writing for a digital audience and for a publication where stories are immediately accessible.
I started with stories about the Sochi Olympics and the Cleveland Indians that totally missed the mark, using social media as an awkwardly detached piece of the story. But slowly, I began to better utilize social media as an integral piece of the story, not simply a visual.
Using Facebook or Twitter is no different than quoting a source or citing a photo.
Social media gives sports fans across the globe a voice, one that can be used to convey a unique take on a developing story. While finding the perfect tweet or post can be challenging, the use of social media in digital storytelling is crucial because it allows fans to play a role in documenting the first draft of sports history.
After all, we are all a part of the conversation.
As I have progressed at B/R, I have become more cognizant of the fact that readers consume their news in vastly different ways. While some still prefer long-form stories, others gather their information through the limited available characters in social media.
As Abbey Chase wrote a couple of weeks ago, sportswriting is challenging because the work is never done. And the work is never done because, thanks in large part to social media, the conversation is never over. There is always another game, another trade or another draft to discuss.
How we incorporate that conversation into an engaging story is the tricky part.
* * *
Cody Norman is in the winter class. Follow him on Twitter at @Cody_Gaines.
My Hardest Assignment is a series in which we ask students in the Advanced Program in Sports Media to  write about the hardest assignment or toughest challenge they've taken on as a writer.