What my analytics internship taught me about being a sportswriter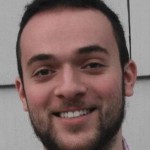 From January to June 2013, I wrote for Bleacher Report while doing a full-time data analytics internship with the company.
Many of my analytics projects involved tracking the numbers of the company's social media initiatives or helping editors decide what stories and angles to assign. I found myself in the interesting position of finding the more compelling stories and later writing them myself.
I learned a lot right away about what makes a compelling article. After reading some of the better performing articles, I noticed some of the patterns and writing styles the more successful writers utilize.
Modern sportswriting is a new breed of writing. In a fast-paced and highly interconnected world, your articles must combine a catchy headline with an educated, fresh take on the subject at hand. If you can empathize with readers and know what they want to hear, it is much easier to write high-quality articles in a timely manner.
Bleacher Report's resources on how to write effective, modern sports articles are second to none. If you are a capable writer and follow the B/R suggestions and guidelines, over time your writing will improve and you will gain plenty of traffic and recognition for your writing.
The best performing articles are also the ones that include plenty of argumentative points and outside opinions.
The argumentative points let the reader become the expert and express his or her opinion, opening up the topic for further discussion, which translates to more traffic. Outside opinions give two-way communication. Now more than ever, fans want to be connected with their favorite players and reporters.
I thought after over a year with B/R, I had this all down, but I learned there's never a bad time to go back over the basics.
One of my most difficult recent articles to write was on why Karlos Dansby is the key NFL offseason acquisition. There were a number of big acquisitions, so it was difficult to justify Dansby as the best. I still occasionally reference the B/R guidelines for help if I am stuck, and this was certainly one of those times.
Combined with my analytics background, I realized that I needed to focus on Dansby's leadership and the vast improvement on defense for the Arizona Cardinals between last year and this year to make my argument. Dansby may not be the best individual player, but I felt I made a strong case for him as the key offseason acquisition. Moreover, I included a number of outside sources and a quote from Dansby, which I learned is a strong way to bolster an argument.
Without the help of my analytics internship, as well as the many pages of guidelines that B/R provided, my article would not have turned out as well as it did.
* * *
Nathan Tessler is in the Spring Class. Follow him on Twitter @nathantessler.
My Hardest Assignment is a series in which we ask students in the Advanced Program in Sports Media to  write about the hardest assignment or toughest challenge they've taken on as a writer.