Writing about unfamiliar sports improves your chops—if you do it right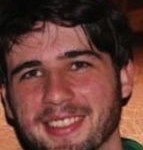 I've written about a lot of sports at Bleacher Report and the University of Washington student newspaper. But one sport I had no experience with prior to joining the Advanced Program in Sports Media was soccer.
Sure, I watch the Champions League and try to catch the tail end of English Premier League games bright and early on Saturday mornings. But I don't have the same level of understanding as I do with baseball, college football or other sports I follow on a daily basis.
In the early weeks of the Advanced Program in Sports Media, writers are asked to sign up for a number of news shifts. The goal is to react to current news with a balance of accuracy and speed, while also providing forward-thinking analysis for each topic.
These shifts are fast-paced enough if you're writing about sports you're familiar with. During a couple of mine, two major pieces of EPL news surfaced: A significant injury to Manchester City star Yaya Toure and the imminent firing of Manchester United manager David Moyes.
As you might expect, reacting to these were the toughest assignments I've done, but it was an important experience that helped me improve as a writer.
When facing something you are unfamiliar with, the most important thing is to research as much as possible. If you have time to dig deep into research before covering a game or doing an interview, it will benefit your writing tremendously.
In this case, I had to do my research while being efficient with time. Twitter was very helpful. It provided a quick overview of what fans, players, coaches and analysts thought about the news. Whether you agree or disagree with the prevailing feelings, using Twitter efficiently is critical when dealing with unfamiliar subjects.
It's also important as an online sports journalist to have at least some grasp of everything. With the fast-paced nature of news, you never know what you might be asked to cover or write about. Even my basic knowledge of the EPL made a big difference.
All sportswriters will be off with a prediction at some point in their careers, especially while writing about unfamiliar topics. My article about Toure's injury claimed Manchester City was out of the title race because of it, and as of right now City is in the driver's seat for the title.
As long as you offer a detailed, supportive argument and graciously admit when you're wrong, you've added something to the conversation.
Stepping out of your comfort zone isn't always smooth and easy. But it's an important experience that can help anyone grow as a writer.
* * *
Nathaniel Reeves is in the Spring class. Follow him on Twitter @njr3701.
My Hardest Assignment is a series in which we ask students in the Advanced Program in Sports Media to  write about the hardest assignment or toughest challenge they've taken on as a writer.