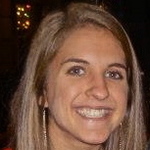 I have had many ups and down in the past 12 weeks as part of Bleacher Report's Advanced Program in Sports Media. Thankfully, far more ups than downs, but fun parts and hard parts nonetheless.
The hardest assignment I've been given was live blogging a college basketball game. Basketball isn't my favorite sport to watch and it worried me to think about people reading my work as the game went along.
This was early in my tenure with B/R. I didn't have as much confidence as a writer as I do now, and I wasn't sure I should be taking on a sport if I weren't a guru in it.
But I decided to push through the article by just jumping in. I figured that was the best way to get used to the new style.
I started with the basics, just providing my commentary on the game, but I wasn't using much media early on, and I was fairly slow updating my commentary. It became easier as the game progressed, and I got more comfortable over time.
My next live blogs were more enjoyable. I made a more conscious effort to add more tweets and media into my updates, and I was quicker and more comfortable adding commentary throughout the game.
It was certainly a learning experience to dive right in and learn primarily by doing, rather than researching a lot before.
I've taken that experience and applied it to the remainder of my work for Bleacher Report. I have confidence moving forward that I can write about sports when I'm not an expert in the field, and that confidence, along with research, goes a long way in all types of articles.
The lessons I learned throughout the entire Sports Media Program have helped my writing in other types of journalism as well, specifically public affairs. I gained more experience gathering quotes from various sources and evidence to support each detail of every argument.
Bleacher Report has helped me gain confidence as a writer and has helped me realize I have an interest in sports history. My biggest takeaway from the Sports Media Program is to dive into difficult situations and come out with a new experience.
* * *
Lacey Davis is in the Winter Program. 
My Hardest Assignment is a series in which we ask students in the Advanced Program in Sports Media to write about the hardest assignment or toughest challenge they've taken on as a writer.
Have you ever wondered how to become a Bleacher Report writer? Maybe you're not sure what the heck Team Stream is. If these are the types of things keeping you up at night, you're in luck: We've just launched a brand new FAQ.
Bleacher Report's FAQ page features the most common questions we receive from users and writers (both current and prospective). It's broken down into sections that cover various areas of the site. We'll keep adding answers as new questions arise.
While a vast majority of the answers may already be known to the veteran and savvy users of the site, we hope that everyone can come away with a little more knowledge on all things B/R.
If you can't find an answer to your question, fill out the form at the bottom of the page, and our community team will see it.
* * *
Jeff Chase is a Community Moderator for Bleacher Report.
Block quotes look fancy. With their shading, italicizing and indenting, they give a quote attention and improve an article's visual appeal—I'm not going to pretend otherwise.
But there's a right way and a wrong way to look fancy. And when it comes to block quotes, there are certain, objective steps we have to take to implement them properly, guidelines to ensure that our usage across the site is as consistent and sensible as possible. They're pretty easy to learn, so let's run through the dos and don'ts one by one.
You might want to start by quickly reviewing the guidelines on block quotes in the B/R Stylebook. But that's not a great place to get into a longer discussion with several scenarios. Hence this blog post. I'll try to cover as much as I can, and I'll encourage you to ask any questions you have in the comments.
* * *
1. DON'T use a block quote for a quote you obtained firsthand. You could make an exception if you obtained it in writing or you really want to set off a long, uninterrupted discussion, but the general rule is that block quotes imply that what's contained within is an excerpt from another source.
2. DO use a block quote for an excerpted quotation of (a) three full lines or more in the editing interface of the publishing platform before implementing the "BQ" formatting or (b) five sentences total—surpassing either minimum is fine. Note that the site's recent redesign has greatly changed how much text can fit on a line on the live article page when compared to editing mode, but this "three full lines" guideline was written with the editing interface in mind. Plus, it's easier to stick with a guideline based on how the article looks while you're writing or editing than how it will look when published! Anything shorter is really not a meaty enough quote to give it that "fancy" treatment.
(Note: The site may fully align the editing interface's text and column sizes with the live article page at some point in the near future. When in doubt, stick with the "five full sentences" rule.)
3. DON'T use a block quote for any quoted segment that is both less than three full lines of text in the editing interface and fewer than five sentences. This is pretty much what I just said in No. 2, but it's nice to alternate between dos and don'ts for effect.
4. DO include clear attribution and sourcing, with a hyperlink mandatory (unless you got the quote from a TV/radio broadcast or printed press release), in the lead-in to your block quote. That means you make it clear who is responsible for the ensuing quoted text, where you got it and how the reader can find it in its full context. For a regular quote, you can accomplish all this after the first complete thought of the quote, like this (let's assume Jason Kidd has already been mentioned):
"We had a lot of long coaches meetings," Kidd told NBA.com's John Schuhmann. "We had a lot of long conversations with players. But there was never a panic of, like, 'Maybe I should have kept playing, maybe we should have went on vacation a little bit longer.'"
Let's say we were to take an extended version of that quote from that NBA.com story and make it a block quote due to its length. We'd have to introduce all the elements in our lead-in transition and make the block quote a pure quote from Kidd.
Kidd recently talked about the Nets' early struggles with NBA.com's John Schuhmann:
We had a lot of long coaches meetings. We had a lot of long conversations with players. But there was never a panic of, like, 'Maybe I should have kept playing, maybe we should have went on vacation a little bit longer.' Sometimes you have to face adversity right off the bat and you get to find out who's really in and who's out. And those guys in the locker room are truly in and that's what makes it special.
After the block quote, the story would continue here.
5. DON'T use quotation marks to open and close a block quote. The block quote format takes the place of that open and close quote. In the example above, quotation marks aren't necessary to understand it's Kidd speaking. The indentation and shading (in Bleacher Report, though there's no shading on this blog) make any further distinction unnecessary. This one is an interesting case, though, because it has Kidd quoting his own thoughts. Because this was originally done with single quotes in the source material (it's a journalism convention to do so for a quote within a quote) and might be confusing with double quotes, it should remain as single quotes.
6. DO leave quotation marks around a quote within a larger block quote featuring other text—i.e. *if* there is also text produced by the writer of the source article being excerpted. In that NBA.com article, which is a good read, Schuhmann actually accomplishes this himself with a block quote from a Bleacher Report article by Howard Beck, so we'll use his piece as a great example. So it's clear what's from Schuhmann's article, I'll set it off with text breaks:
* * *
Early in November, ESPN.com's David Thorpe called Kidd "the worst coach in the NBA." Later that month, Bleacher Report's Howard Beck quoted a scout who didn't think much of Kidd, the coach.
A veteran scout, interviewed earlier in the day and speaking on the condition of anonymity, called Kidd's bench comportment "terrible," observing that the play-calling has fallen mostly to his top assistants, Lawrence Frank and John Welch.

"He doesn't do anything," said the scout, who has watched the Nets several times. "He doesn't make calls. John Welch does all the offense. Lawrence does all the defense. … I don't know what Kidd does. I don't think you can grade him and say he's bad. You can give him an incomplete."
Things have changed quite a bit. The Nets are 27-12 (best in the Eastern Conference) sine the new year began, with a top-10 defense, despite a two-game slide this week.
* * *
(Note: I changed the hyperlinking in his example a bit to better mirror B/R guidelines, which advise quoting on "clearly attributive words" or "a relevant verb or verb with a small number of related words." Since that's tangentially related, it seemed like a good idea to clear that up here.)
As you can see, it makes sense to surround the quote within the larger excerpt in regular quotation marks so it mirrors the source article. The quotation marks are necessary for proper reading, and the attribution should be left intact here because it's part of a full excerpt.
* * *
That should cover most of the scenarios with quoting when you might be debating whether to use a block quote or how to format the text properly. Again, we don't want to use block quotes with firsthand quotes because it could look like we copied the quotes from elsewhere. In general, block quotes are reserved for excerpted text, but a writer may choose to block-quote a long firsthand quote, especially if it was obtained in writing (e.g. via email).
There are many quoting situations that can crop up in journalistic writing, so please don't hesitate to ask about anything else in the world of block quotes in the comments below.
* * *
Tim Coughlin manages Bleacher Report's copy editing team and helps to oversee the B/R Stylebook. Other style questions and suggestions may be directed to the Stylebook Question Form at the bottom of the B/R Stylebook page.  
Selecting high-quality multimedia assets can differentiate a good article from a great one, but it's a step in online publication that often goes overlooked as writers rush to keep up with the daily news cycle.
Even Bleacher Report's highest-visibility content—articles that funnel through the B/R front page and CNN sports module—regularly have multimedia elements added, replaced or taken out during a quality review.
As a content producer for B/R, when selecting multimedia assets to complement textual analysis, there are several questions worth asking to ensure an engaging reader experience.
Note: At B/R, we define images, GIFs, videos, tables, infographics and polls as multimedia assets.
Question: Do all of my multimedia assets sync with my narrative?  
This is the big one. Multimedia assets can strongly accentuate an article's narrative with appropriate selection and placement.
If a key event is referenced in-text, try to find an image or video of that event and have it placed next to or directly below the reference. Actually seeing visual evidence of something that happened is much better than reading a description of it, no matter how eloquent.
If the event did not have pictures taken on-scene, make sure the images you select are as accurate as possible in terms of appearance (jersey color, hair style, etc.).
If a key figure is introduced, it never hurts to include an image, particularly if the person isn't well known by casual fans. If there are multiple key figures in a story—the headline usually gives this away—try to feature all of them in the primary image. And never be afraid to identify these figures with captions, particularly if a reader might be unclear as to who's who.
Finally, your multimedia assets should reflect the tone of your analysis. For instance, if your narrative is upbeat, make sure all of your images reflect that (smiling faces, high-fives, etc.).
Question: Am I using enough multimedia assets?
For standard articles, only one secondary multimedia asset is required, but it's typically beneficial to include more.
While there are no strict rules as to how many multimedia elements are required per number of words, sentences or paragraphs,  a piece is likely to look dull if it's all text for much more than one computer screen's worth of the article.
Of course, this is just a rough guideline to make it easier to eyeball.
At the same time, there can also be too much of a good thing. One multimedia element per paragraph, for example, would be too much. Avoid stacking, and space your images out evenly.
Question: Am I featuring a variety of multimedia assets?
Secondary images are great, but for more lengthy standard articles, try to mix it up with a video, table, infographic and/or poll.
Readers are more likely to finish reading articles with a variety of multimedia engagement, whether that's through hearing the voices of central story figures or fellow expert colleagues (videos), analyzing a statistical comparison (table/infographic) or answering a compelling question (poll).
Question: Do all of my images/GIFs/videos appeal to the senses?
All images should be bright and focused. For the latter, a cropping tool is built-in so you can zoom in on a particular part of any image. Some images might look fine without being cropped, but the majority of them look much better after being framed manually.
GIFs and videos will probably not show up in as high a resolution if they come from a third party, but you should make sure all key actions and key figures are distinguishable.
For videos specifically, make sure the commentary is audible.
Question: Did I thoroughly scan all of my image databases?
Try to make use of all image databases (AP/Getty/Presswire) at your disposal. Some events may be covered by more than one database, but that doesn't mean one didn't do a better job securing high-quality images.
Similarly, if one set of images doesn't deliver on exactly what you're looking for, keep scrolling until you find the right fit. Bottom line: Don't just pick the first option placed in front of you.
See also: Multimedia Assets: Chapter 16 of of Playbook: The Basics of Writing for Bleacher Report. Download the full textbook free at this link.
* * *
Matt Connolly manages Bleacher Report's Quality Editing team.
Editor's note: This is the first in a new series in which we ask students in the Advanced Program in Sports Media to write about the hardest assignment or toughest challenge they've taken on as a writer.
Part of what makes the Olympics so fun is the ability to play armchair expert for a few weeks every two years. But what passes muster in the living room won't fly in a professional setting.
When I started writing about the Sochi Games as part of the Advanced Program in Sports Media, I quickly realized just how little I knew about most Winter Olympics sports.
Everyone has his areas of specialty and his weaknesses, and while it takes more than a Google search to become an educated commentator on anything, there is almost always plenty to be found about any sport.
Not so with many Olympic events, as I came to find when researching women's bobsleigh results from the last four years or the world rankings in men's Nordic combined. With even Wikipedia pages few and far between, I had to turn to other sources.
With so much information and analysis on the Internet, it's easy to get mired in an endless supply of expert commentary and sabermetric-style analysis, making it more difficult to produce unique content. So when it came to understanding the Olympics, I focused less on what everyone else was saying and turned on the TV.
I found that simply sitting down and watching some of these more obscure events was the best way to get to know them.
Of course, I had to consult the Internet to verify technical jargon and check my facts, but I learned an amazing amount just by seeing these athletes at work. Even when watching an unfamiliar sport, the passionate sports fan (and cognizant sports writer) can pick up on what's important, and I was surprised by how much I was able to learn without an encyclopedic knowledge of the event—just by watching.
As much as I learned about the Olympics during the Sochi Games, I learned more about how to be a better writer when it comes to covering the sports I know best.
Having watched and played tennis for most of my life, I find it easy to fall back on prior knowledge and catalogued statistics about the game when recapping recent events.
A thorough knowledge of a sport is always an advantage, but I try not to rely too heavily on that. No two matches are the same, and as familiar as I am with Roger Federer's propensity to forfeit break points or Maria Sharapova's serving yips, there's no replacement for sitting down and relying on my ability as a passionate fan to find the unique story lines in any given match.
Sports reporting and writing makes for such a challenging job because the work is never done. There's always another game to cover, stat to update, new player to track. And no matter how well versed a writer is, there will likely always be a new sport to learn about.
The more sports I've learned about, the more I've realized I still have to learn. Luckily, as a sports fan, I'm up for the challenge.
* * *
Abbey Chase is in the winter class. Follow her on Twitter @Abbey_Chase.
What's the hardest assignment you've taken on at Bleacher Report or elsewhere? How did you get through it and what did you learn?
The Pew Research Journalism Project released its State of the News Media 2014 report Wednesday, and if you're interested in where the content business is headed, it's worth digging in to.
Disclosure: I haven't even scratched the surface of it myself.
Alan Murray of the Wall Street Journal has, though, and he found Seven Reasons For Optimism About the News Business. Note: The story is behind a paywall. If you're not a subscriber, you can try googling the headline, then clicking through.
Bleacher Report participated in the survey by providing some employment figures. Murray cites "a spate of hiring in the digital world" as one of those reasons for optimism: "Pew counted nearly 5,000 full-time editorial jobs in 468 digital-only news organizations in the U.S. That doesn't offset the 16,000 jobs lost in traditional newsrooms, but it's a start."
Other reasons:
Smart money is coming in to the business, including Jeff Bezos buying the Washington Post and Pierre Omidyar starting a media company
The rise of mobile device use is leading to increased news consumption
Young people are using social networks to get their news
Online video news is growing, which may offset some of the losses in television news
Digital tools are creating new ways to engage with users—such as the dialect quiz that was the most popular thing on the New York Times website in 2013
Paywalls are providing some new revenue
Here's Pew's own Overview of the report and 8 Key Takeaways about Social Media and News. Dig in.
I like this New York Magazine profile of Upworthy, which writer Nitsuh Abebe describes as "one of the fastest-­growing media sites in internet history."
What I like about it is that it's based on solid reporting. Abebe asks a lot of good questions and clearly spent a lot of time talking to and observing Upworthy's founders and staff. He could have used the ubiquitous criticism of Upworthy's methods, especially its headline style, as a starting point. Instead, he seemed to go into the enterprise with an open mind, without having sketched out his story first.
Upworthy, if you're not familiar, is a site that uses "lowest common denominator" methods to, in the words of its About page, "make important stuff as viral as a video of some idiot surfing off his roof." While rocketing to monthly unique figures in the high eight figures, Upworthy has become a target for its sometimes cloying headlines, often spoofed with the tagline "you'll never believe what happens next."
Full disclosure: I've met one of Upworthy's founders, Peter Koechley, and its editorial director, Sara Critchfield. I liked them both. Abebe describes Critchfield as "a firm handshake of a person," and Critchfield's Twitter bio includes that phrase—just what you'd expect from a firm handshake of a person.
More disclosure: I admire Upworthy's success and like its mission, but the headline style sometimes wears on me and I'm not above lampooning it. You know, all the cool kids do it.
Abebe could have written it from that point of view, from squarely within the media world he and I both live in, which rolls its eyes at Upworthy as a matter of course.
One of the critical stories I linked to above begins:
So, most people dislike Upworthy to some extent. The aversion to it ranges from the cusp of indifference to a psychotic, visceral hatred. But no one likes Upworthy—probably not even people who work at Upworthy.
Evidence mustered for any of those assertions: None.
Abebe didn't take that route. Here's a key passage that fairly describes what Upworthy's up to:
Much of Upworthy's content does feel like reality TV. A lot of it also feels like advertising. This isn't an accident; the site's built, tactically and deliberately, to appeal to what skeptics once called the lowest common denominator. Its choices are the ones you'd normally associate with a race to the bottom—the manipulative techniques of ads, tabloids, direct-mail fund-raising, local TV news ("Think This Common Household Object Won't Kill Your Children? You'd Be Wrong"). It's just that Upworthy assumes the existence of a "lowest common denominator" that consists of a human craving for righteousness, or at least the satisfaction that comes from watching someone we disagree with get their rhetorical comeuppance. They've harnessed craven techniques in the service of unobjectionable goals.
The evidence for all of that appears in quotes throughout the piece—from the people who work at Upworthy, who, shockingly, seem to like Upworthy. The things you can find out by talking to people, rather than using your imagination.
A writer approaches an upstart website with an open mind rather than relying on assumptions, and you'll never believe what happens next.
Couldn't resist. A good piece is what happened.
We've talked a lot about access over the last few years here on the B/R Blog.
We've talked about the pros and cons of access. It can lead to great, detailed storytelling and analytical insight. It can also be used as a carrot or stick by those controlling it, thus allowing them to control the message.
Sometimes, both can be true. The Columbia Journalism Review has a piece about coverage of the Target stores data breach that provides a great example of why access isn't always a recipe for great writing.
In a piece headlined "For the WSJ, access doesn't pay off," CJR's Ryan Chittum details how the Wall Street Journal had gold-plated access to Target's C-level executives as they dealt with the crisis, while Bloomberg BusinessWeek was completely shut out by the retailer. Yet it was BusinessWeek that got the story:
The Journal story presents an executive team as action figures under siege through no fault of their own, fighting valiantly to serve their customers and save the reputation of their firm. It's reminiscent of Andrew Ross Sorkin's upside-down view of the financial crisis in Too Big to Fail. The Journal says that the hack was "highly technical and sophisticated," according to the Secret Service and dutifully reports [Target CEO Gregg] Steinhafel's claim that "it would be hard for any retailer to withstand this."

Cue high fives from Target's crisis PR team. Page one of the Journal!

But wait. Turn to the second story. Bloomberg BusinessWeek reports that the hack "wasn't particularly inventive, nor did it appear destined for success" and that it was "absolutely unsophisticated and uninteresting."

More problematic: BusinessWeek finds that Target's security systems flashed red for more than two weeks before anything was done about the hacking.
Chittum notes that the Target story is packed with color, with details. But he writes that they're of "dubious relevance."
"One person's color," he writes, "is another person's irrelevancy."
Access can be a great tool. Lack of access can be a great hindrance. That part's easy to understand. Where things get complicated is that it's also true the other way around.
Whenever there's a big event—and I think the first weekend of March Madness counts—I like to review the best of Bleacher Report's content. It's a great chance to appreciate how far we've come. I've been saying this for about a year now: I'd put the best Bleacher Report content up against anyone else's.
Let's start with video. B/R has four "franchises" around the NCAA tournament. Here they are with a representative piece.
WSU's Ron Baker Fires Back at Critics and Impersonates Cleanthony Early: One of six player profiles B/R ran. Baker really opened up and the content was shared almost 6,000 times.
Relive Chris Webber's Timeout: The Worst Moment in March Madness History: One of 10 top moments since 1980, this look added a fresh contemporary voice in Ric Bucher. A mix of history and opinion.
Crunching the Numbers to Reveal Biggest Potential Upsets in the West Region: Professor Sheldon Jacobson of the University of Illinois gave us a mathematical look at the match-ups. His study looks only at seeding to see where and when the upsets are most likely to occur. This Smart Bracket was on the site the Monday morning after Selection Sunday. There were four videos in the series. The North Dakota State pick was pretty good.
No. 1 Florida vs. No. 9 Pittsburgh: March Madness Preview: One of 63 game previews B/R will post by tournament's end. Team Stream Now host Adam Lefkoe and B/R writers C.J. Moore and Jason King break down the games in these insightful, quick, engaging videos.
Here is more of the best of Bleacher Report's March Madness coverage, as identified by B/R editors.
NCAA Tournament Player Rankings 2014: Real-Time Updates, March Madness Tracker: This ranking of the players in the tournament, updated in real time, is a fresh way to look at an event that's seemingly covered from every angle.
Aaron Craft's Place in Ohio State Basketball History Safe Despite Shocking Loss by Scott Polacek: Nice job weaving in history with game analysis following Craft and OSU's last-second loss to Dayton.
Kansas Point Guard Conner Frankamp Coming Up Big After Unexpected Opportunity by Jason King: Frankamp is not a big name but he made a huge difference in that game. This is an example of a writer finding the story as opposed to focusing on the standard story lines.
Harvard's at It Again: Ivy Darling Downs Cincinnati in Another Round-of-64 Upset by Thad Novak: A ton of depth for what we call a Wave 2 postgame article. Wire services would call it a writethru. It's a gamer, but with quotes and analysis on top of the result and the details of the game.
Duke's Stunning Upset to Mercer Shows Jabari Parker Isn't Invincible by Tom Weir: Clever, entertaining writing in a thorough, forward-looking exploration of all the issues caused by Jabari's flop in Duke's loss.
10 Overrated Seeds Most Likely to Bust Your Bracket and Where to Take Your Biggest Gambles in Picking Your 2014 NCAA Bracket by Kerry Miller: Two great tourney previews by a slideshow ace. As usual, Miller's writing is believable and interesting in these pieces, and he even crunched his own numbers for split stats.
I know there were more great pieces. Did you see any? Share in the comments.