If you want to keep up with the latest news in what I like to call Journalism Nerdworld, the quickest way to do that is by reading Mark Coddington's This Week in Review column at NiemanLab.org, the website of Harvard's Nieman Journalism Lab.
Coddington is a former newspaper reporter who's studying journalism as a grad student at the University of Texas. He's been rounding up the week's journalism news for a few years, and reader beware about his pieces being a quick way to keep up with the news. Start clicking the links he provides and you could find yourself absorbed for hours.
Here's Coddington's Twitter feed and here's last week's column, which focuses on, among other things, the closure of Project Thunderdome.
Yeah, there was something in Journalism Nerdworld called Project Thunderdome, and it was important. Here's another mention of it on the B/R Blog. You thought Journalism Nerdworld was nerdy?
This Week in Review goes up on Friday. Look for it.
Amanda Heckert
recently told a group of Ball State journalism students the story of how she became editor-in-chief of Indianapolis Monthly magazine at the age of 30, in 2012. That story and the five lessons she says she's learned along the way
appear on the blog
of John Strauss, who teaches and advises the newspaper at the school in Muncie.
Heckert's story is one of hard work, taking chances, being willing to start at the bottom and making the most of opportunities. Here are the five lessons she offers for students or early-career journalists, particularly those who are trying to make their way as freelancers, which is a starting point for many people. The blog post is long and packed with good information and advice, but here are the fab five in a nutshell, with a few comments added by me:
Make the most of it: "It" being whatever situation you find yourself in. As an intern or working an early gig as a fact-checker, Heckert says she didn't just put in her hours. She pitched her own stories, studied what others were doing.
Stay in touch: Make the most of the connections you make along the way. Don't be a pest. Don't constantly ask for things. Just stay in touch. Give an update once in a while. Let people know what you're hoping to do.
Freelancing can help—if done right: Doing it right means not vaguely telling editors that you'd love to write for them. It means pitching compelling stories. Read the publication you're pitching to so you'll know to pitch the right type of story in the right style—and not one that's exactly the same as one that just ran.
The cover letter counts: Here's Heckert on the hundreds of applications she gets when she posts a job: "The first piece of writing I see is the cover letter … Take time with your cover letter. I want you to treat it the same way you would treat a pitch to the magazine. I want to hear your voice. I want to get an idea who you are. You're pitching yourself and what you can do for the magazine."
Don't wait to start writing: Find the right platform for you, even if that's your own blog. As Heckert says, "Be enterprising even if you don't have a job." This is one of the great strengths of the Internet. You can be a publisher. Create something good and people will be able to see it. That wasn't always the case. Make the most of it.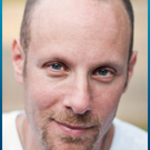 Jeff Pearlman has published a handful of pieces in Bleacher Report over the last few months, all of them excellent. Pearlman is a former Sports Illustrated staffer and the author of the current bestseller "Showtime: Magic, Kareem, Riley and the Los Angeles Lakers Dynasty of the 1980s" as well as five other books.
He's probably most famous for his 1999 S.I. story about Atlanta Braves reliever John Rocker, which revealed the excitable lefty as an angry, bigoted hothead. The story changed both men's lives: Rocker was engulfed in controversy and soon saw his career head downhill. Pearlman shot to prominence as a writer. His latest piece for Bleacher Report recalls that pivotal story 15 years later.
I think it's a great read for anyone trying to make their way in the business because Pearlman writes about so many issues that sportswriters have to face in their careers. Pearlman recalls deciding not to protect Rocker from his own stupidity and prejudice, volunteering to write a story about the Braves the next year because he'd been taught in his newspaper days to always show his face after publishing something critical of a person, and letting Rocker yell at him outside the Braves clubhouse when they met for the first time following the story's publication.
He also writes about how he's tried to connect with Rocker in the years since, a desire he can't quite explain, and one that Rocker evidently does not share.
I also recommend, for similar reasons, Pearlman's interview on his own blog with longtime Los Angeles Times baseball writer Ross Newhan. I grew up reading Newhan's coverage of the Angels and Dodgers—the Times used to have the Dodgers and Angels beat writers trade teams at the All-Star break to keep things fresh. He talks about the business then and now, how he got his start, and his longtime co-worker, Jim Murray, for my money the best sportswriter of the last 50 years.
He also dishes a little dirt on Tommy Lasorda. It's a fun read.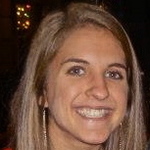 I have had many ups and down in the past 12 weeks as part of Bleacher Report's Advanced Program in Sports Media. Thankfully, far more ups than downs, but fun parts and hard parts nonetheless.
The hardest assignment I've been given was live blogging a college basketball game. Basketball isn't my favorite sport to watch and it worried me to think about people reading my work as the game went along.
This was early in my tenure with B/R. I didn't have as much confidence as a writer as I do now, and I wasn't sure I should be taking on a sport if I weren't a guru in it.
But I decided to push through the article by just jumping in. I figured that was the best way to get used to the new style.
I started with the basics, just providing my commentary on the game, but I wasn't using much media early on, and I was fairly slow updating my commentary. It became easier as the game progressed, and I got more comfortable over time.
My next live blogs were more enjoyable. I made a more conscious effort to add more tweets and media into my updates, and I was quicker and more comfortable adding commentary throughout the game.
It was certainly a learning experience to dive right in and learn primarily by doing, rather than researching a lot before.
I've taken that experience and applied it to the remainder of my work for Bleacher Report. I have confidence moving forward that I can write about sports when I'm not an expert in the field, and that confidence, along with research, goes a long way in all types of articles.
The lessons I learned throughout the entire Sports Media Program have helped my writing in other types of journalism as well, specifically public affairs. I gained more experience gathering quotes from various sources and evidence to support each detail of every argument.
Bleacher Report has helped me gain confidence as a writer and has helped me realize I have an interest in sports history. My biggest takeaway from the Sports Media Program is to dive into difficult situations and come out with a new experience.
* * *
Lacey Davis is in the Winter Program. 
My Hardest Assignment is a series in which we ask students in the Advanced Program in Sports Media to write about the hardest assignment or toughest challenge they've taken on as a writer.
Have you ever wondered how to become a Bleacher Report writer? Maybe you're not sure what the heck Team Stream is. If these are the types of things keeping you up at night, you're in luck: We've just launched a brand new FAQ.
Bleacher Report's FAQ page features the most common questions we receive from users and writers (both current and prospective). It's broken down into sections that cover various areas of the site. We'll keep adding answers as new questions arise.
While a vast majority of the answers may already be known to the veteran and savvy users of the site, we hope that everyone can come away with a little more knowledge on all things B/R.
If you can't find an answer to your question, fill out the form at the bottom of the page, and our community team will see it.
* * *
Jeff Chase is a Community Moderator for Bleacher Report.
Block quotes look fancy. With their shading, italicizing and indenting, they give a quote attention and improve an article's visual appeal—I'm not going to pretend otherwise.
But there's a right way and a wrong way to look fancy. And when it comes to block quotes, there are certain, objective steps we have to take to implement them properly, guidelines to ensure that our usage across the site is as consistent and sensible as possible. They're pretty easy to learn, so let's run through the dos and don'ts one by one.
You might want to start by quickly reviewing the guidelines on block quotes in the B/R Stylebook. But that's not a great place to get into a longer discussion with several scenarios. Hence this blog post. I'll try to cover as much as I can, and I'll encourage you to ask any questions you have in the comments.
* * *
1. DON'T use a block quote for a quote you obtained firsthand. You could make an exception if you obtained it in writing or you really want to set off a long, uninterrupted discussion, but the general rule is that block quotes imply that what's contained within is an excerpt from another source.
2. DO use a block quote for an excerpted quotation of (a) three full lines or more in the editing interface of the publishing platform before implementing the "BQ" formatting or (b) five sentences total—surpassing either minimum is fine. Note that the site's recent redesign has greatly changed how much text can fit on a line on the live article page when compared to editing mode, but this "three full lines" guideline was written with the editing interface in mind. Plus, it's easier to stick with a guideline based on how the article looks while you're writing or editing than how it will look when published! Anything shorter is really not a meaty enough quote to give it that "fancy" treatment.
(Note: The site may fully align the editing interface's text and column sizes with the live article page at some point in the near future. When in doubt, stick with the "five full sentences" rule.)
3. DON'T use a block quote for any quoted segment that is both less than three full lines of text in the editing interface and fewer than five sentences. This is pretty much what I just said in No. 2, but it's nice to alternate between dos and don'ts for effect.
4. DO include clear attribution and sourcing, with a hyperlink mandatory (unless you got the quote from a TV/radio broadcast or printed press release), in the lead-in to your block quote. That means you make it clear who is responsible for the ensuing quoted text, where you got it and how the reader can find it in its full context. For a regular quote, you can accomplish all this after the first complete thought of the quote, like this (let's assume Jason Kidd has already been mentioned):
"We had a lot of long coaches meetings," Kidd told NBA.com's John Schuhmann. "We had a lot of long conversations with players. But there was never a panic of, like, 'Maybe I should have kept playing, maybe we should have went on vacation a little bit longer.'"
Let's say we were to take an extended version of that quote from that NBA.com story and make it a block quote due to its length. We'd have to introduce all the elements in our lead-in transition and make the block quote a pure quote from Kidd.
Kidd recently talked about the Nets' early struggles with NBA.com's John Schuhmann:
We had a lot of long coaches meetings. We had a lot of long conversations with players. But there was never a panic of, like, 'Maybe I should have kept playing, maybe we should have went on vacation a little bit longer.' Sometimes you have to face adversity right off the bat and you get to find out who's really in and who's out. And those guys in the locker room are truly in and that's what makes it special.
After the block quote, the story would continue here.
5. DON'T use quotation marks to open and close a block quote. The block quote format takes the place of that open and close quote. In the example above, quotation marks aren't necessary to understand it's Kidd speaking. The indentation and shading (in Bleacher Report, though there's no shading on this blog) make any further distinction unnecessary. This one is an interesting case, though, because it has Kidd quoting his own thoughts. Because this was originally done with single quotes in the source material (it's a journalism convention to do so for a quote within a quote) and might be confusing with double quotes, it should remain as single quotes.
6. DO leave quotation marks around a quote within a larger block quote featuring other text—i.e. *if* there is also text produced by the writer of the source article being excerpted. In that NBA.com article, which is a good read, Schuhmann actually accomplishes this himself with a block quote from a Bleacher Report article by Howard Beck, so we'll use his piece as a great example. So it's clear what's from Schuhmann's article, I'll set it off with text breaks:
* * *
Early in November, ESPN.com's David Thorpe called Kidd "the worst coach in the NBA." Later that month, Bleacher Report's Howard Beck quoted a scout who didn't think much of Kidd, the coach.
A veteran scout, interviewed earlier in the day and speaking on the condition of anonymity, called Kidd's bench comportment "terrible," observing that the play-calling has fallen mostly to his top assistants, Lawrence Frank and John Welch.

"He doesn't do anything," said the scout, who has watched the Nets several times. "He doesn't make calls. John Welch does all the offense. Lawrence does all the defense. … I don't know what Kidd does. I don't think you can grade him and say he's bad. You can give him an incomplete."
Things have changed quite a bit. The Nets are 27-12 (best in the Eastern Conference) sine the new year began, with a top-10 defense, despite a two-game slide this week.
* * *
(Note: I changed the hyperlinking in his example a bit to better mirror B/R guidelines, which advise quoting on "clearly attributive words" or "a relevant verb or verb with a small number of related words." Since that's tangentially related, it seemed like a good idea to clear that up here.)
As you can see, it makes sense to surround the quote within the larger excerpt in regular quotation marks so it mirrors the source article. The quotation marks are necessary for proper reading, and the attribution should be left intact here because it's part of a full excerpt.
* * *
That should cover most of the scenarios with quoting when you might be debating whether to use a block quote or how to format the text properly. Again, we don't want to use block quotes with firsthand quotes because it could look like we copied the quotes from elsewhere. In general, block quotes are reserved for excerpted text, but a writer may choose to block-quote a long firsthand quote, especially if it was obtained in writing (e.g. via email).
There are many quoting situations that can crop up in journalistic writing, so please don't hesitate to ask about anything else in the world of block quotes in the comments below.
* * *
Tim Coughlin manages Bleacher Report's copy editing team and helps to oversee the B/R Stylebook. Other style questions and suggestions may be directed to the Stylebook Question Form at the bottom of the B/R Stylebook page.  
Selecting high-quality multimedia assets can differentiate a good article from a great one, but it's a step in online publication that often goes overlooked as writers rush to keep up with the daily news cycle.
Even Bleacher Report's highest-visibility content—articles that funnel through the B/R front page and CNN sports module—regularly have multimedia elements added, replaced or taken out during a quality review.
As a content producer for B/R, when selecting multimedia assets to complement textual analysis, there are several questions worth asking to ensure an engaging reader experience.
Note: At B/R, we define images, GIFs, videos, tables, infographics and polls as multimedia assets.
Question: Do all of my multimedia assets sync with my narrative?  
This is the big one. Multimedia assets can strongly accentuate an article's narrative with appropriate selection and placement.
If a key event is referenced in-text, try to find an image or video of that event and have it placed next to or directly below the reference. Actually seeing visual evidence of something that happened is much better than reading a description of it, no matter how eloquent.
If the event did not have pictures taken on-scene, make sure the images you select are as accurate as possible in terms of appearance (jersey color, hair style, etc.).
If a key figure is introduced, it never hurts to include an image, particularly if the person isn't well known by casual fans. If there are multiple key figures in a story—the headline usually gives this away—try to feature all of them in the primary image. And never be afraid to identify these figures with captions, particularly if a reader might be unclear as to who's who.
Finally, your multimedia assets should reflect the tone of your analysis. For instance, if your narrative is upbeat, make sure all of your images reflect that (smiling faces, high-fives, etc.).
Question: Am I using enough multimedia assets?
For standard articles, only one secondary multimedia asset is required, but it's typically beneficial to include more.
While there are no strict rules as to how many multimedia elements are required per number of words, sentences or paragraphs,  a piece is likely to look dull if it's all text for much more than one computer screen's worth of the article.
Of course, this is just a rough guideline to make it easier to eyeball.
At the same time, there can also be too much of a good thing. One multimedia element per paragraph, for example, would be too much. Avoid stacking, and space your images out evenly.
Question: Am I featuring a variety of multimedia assets?
Secondary images are great, but for more lengthy standard articles, try to mix it up with a video, table, infographic and/or poll.
Readers are more likely to finish reading articles with a variety of multimedia engagement, whether that's through hearing the voices of central story figures or fellow expert colleagues (videos), analyzing a statistical comparison (table/infographic) or answering a compelling question (poll).
Question: Do all of my images/GIFs/videos appeal to the senses?
All images should be bright and focused. For the latter, a cropping tool is built-in so you can zoom in on a particular part of any image. Some images might look fine without being cropped, but the majority of them look much better after being framed manually.
GIFs and videos will probably not show up in as high a resolution if they come from a third party, but you should make sure all key actions and key figures are distinguishable.
For videos specifically, make sure the commentary is audible.
Question: Did I thoroughly scan all of my image databases?
Try to make use of all image databases (AP/Getty/Presswire) at your disposal. Some events may be covered by more than one database, but that doesn't mean one didn't do a better job securing high-quality images.
Similarly, if one set of images doesn't deliver on exactly what you're looking for, keep scrolling until you find the right fit. Bottom line: Don't just pick the first option placed in front of you.
See also: Multimedia Assets: Chapter 16 of of Playbook: The Basics of Writing for Bleacher Report. Download the full textbook free at this link.
* * *
Matt Connolly manages Bleacher Report's Quality Editing team.
Editor's note: This is the first in a new series in which we ask students in the Advanced Program in Sports Media to write about the hardest assignment or toughest challenge they've taken on as a writer.
Part of what makes the Olympics so fun is the ability to play armchair expert for a few weeks every two years. But what passes muster in the living room won't fly in a professional setting.
When I started writing about the Sochi Games as part of the Advanced Program in Sports Media, I quickly realized just how little I knew about most Winter Olympics sports.
Everyone has his areas of specialty and his weaknesses, and while it takes more than a Google search to become an educated commentator on anything, there is almost always plenty to be found about any sport.
Not so with many Olympic events, as I came to find when researching women's bobsleigh results from the last four years or the world rankings in men's Nordic combined. With even Wikipedia pages few and far between, I had to turn to other sources.
With so much information and analysis on the Internet, it's easy to get mired in an endless supply of expert commentary and sabermetric-style analysis, making it more difficult to produce unique content. So when it came to understanding the Olympics, I focused less on what everyone else was saying and turned on the TV.
I found that simply sitting down and watching some of these more obscure events was the best way to get to know them.
Of course, I had to consult the Internet to verify technical jargon and check my facts, but I learned an amazing amount just by seeing these athletes at work. Even when watching an unfamiliar sport, the passionate sports fan (and cognizant sports writer) can pick up on what's important, and I was surprised by how much I was able to learn without an encyclopedic knowledge of the event—just by watching.
As much as I learned about the Olympics during the Sochi Games, I learned more about how to be a better writer when it comes to covering the sports I know best.
Having watched and played tennis for most of my life, I find it easy to fall back on prior knowledge and catalogued statistics about the game when recapping recent events.
A thorough knowledge of a sport is always an advantage, but I try not to rely too heavily on that. No two matches are the same, and as familiar as I am with Roger Federer's propensity to forfeit break points or Maria Sharapova's serving yips, there's no replacement for sitting down and relying on my ability as a passionate fan to find the unique story lines in any given match.
Sports reporting and writing makes for such a challenging job because the work is never done. There's always another game to cover, stat to update, new player to track. And no matter how well versed a writer is, there will likely always be a new sport to learn about.
The more sports I've learned about, the more I've realized I still have to learn. Luckily, as a sports fan, I'm up for the challenge.
* * *
Abbey Chase is in the winter class. Follow her on Twitter @Abbey_Chase.
What's the hardest assignment you've taken on at Bleacher Report or elsewhere? How did you get through it and what did you learn?