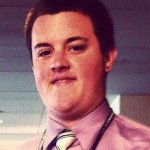 One thing the Bleacher Report Sports Media Internship has taught me about the journalism field is the importance of being ambitious.
I came into the internship with a comfort zone that included writing about college football and the NFL, the NBA and MLB. But because I've taken on extra assignments, I will leave this internship with advanced knowledge of golf, hockey, horse racing and more.
Being able to effectively cover these sports, some of which aren't as mainstream as the NFL or NBA, makes me a far more versatile writer. That in turn makes me a more desirable candidate for further opportunities.
When the internship started, I wanted to take as many assignments as I could. That meant writing as many stories as possible during my on-call sessions, branching out with a variety of topics for my weekly assignments and taking every extra opportunity I was given.
Not only did my writing improve drastically over the first month, I also had the privilege of participating in a trial session with B/R's Breaking News Team. This meant I got to work with an editor from BNT for a six-hour on-call session. This was the most fun I have had with the internship, as I got to experience what it's like to be a full-time writer with B/R.
Writing articles about a wide range of topics fun for me, and I also got to interact with over a dozen members of the BNT. That interaction was the best part of the trial, as I felt like I truly fit in with the team after jawing back and forth with some of the writers about how good Kansas State is.
Overall, this internship has been an amazing process that has put me on the track I want to be on at this point in my career. The biggest lesson I will take away from it is, if you are ambitious, you will always find a place in sports journalism.
* * *
Sean Frye is in the Spring class. Follow him on Twitter @Sean_E_Frye.
One Thing You Need to Know is a series in which we ask our interns to write about just that: One thing they've learned in the B/R Sports Media Internship that they would pass along to other aspiring writers.
Bleacher Report writers may have noticed a slight change in the publishing tool today. We've combined the different kinds of slideshows into one
format. On every writer's dashboard there is now simply a "Slideshow"
button.
When you click on it to create a slideshow, you now have the option to make slides full width or to add video. The option for full width appears when you add a photo in the cropper, just like on the old gallery slideshows.
This is part of the ongoing improvements we're making to the publishing tool. If you have any questions or run into a problem, you can leave a comment on this post or send an email to the Community team.
It can be a daunting task for Bleacher Report contributors to sift through and understand everything in the B/R Content Standards. Last year this blog ran a 10-part series illuminating them, but while that series can be a useful reference work, it's also a lot to assimilate.
So today we're distilling all of it into a single blog post that, while not comprehensive, should give you a solid, basic understanding of the most important Content Standards.
What follows are the 10 most common Content Standards violations, in order of frequency, with brief explanatory notes and links for further reading. If you can stay away from these 10 problems, you'll be well on your way to success as a Bleacher Report writer.
1. Unsourced Breaking News
Breaking news reports, meaning all news reports that broke within the past 24 hours of your article's publication, must be hyperlinked to the original source, with the author (if applicable) and source named in the text. The source must be a credible media outlet or official release.
Must-Read Information: Attribution Guidelines (Breaking News), Content Standards Breaking News BlogPost, Verifying Sources Blog Post
2. Unsourced Allegation/Rumors
All unconfirmed reports (rumors) and allegations—regardless of time frame—must be hyperlinked and cited to the original source, with the author (if applicable) and source named in the text. The source must be a credible outlet.
Must-Read Information: Attribution Guidelines (Allegations/Rumors), Content Standards Rumors Blog Post, Rumors vs. Speculation Blog Post
3. Unsourced Quotation/Paraphrase
All direct quotations must be hyperlinked to an original and credible source, with the author (if applicable) and source named in the text. All paraphrases (indirect quotations) must be hyperlinked at minimum. However, quoting the Content Standards blog post series, "If you're reporting paraphrases that reference breaking news, rumors or exclusive content (a writer's personal opinion, a one-on-one interview, specific statistical analysis, etc.), you need a hyperlink and citation."
Firsthand access to quotes or paraphrases must be noted either via an Author's Note at the bottom of an article or a mention within the article text (e.g. "as told to Bleacher Report"). The sourcing of quotes and paraphrases obtained from TV or radio must be made clear.
Must-Read Information: Attribution Guidelines, Content Standards Blog Post
4. Miscellaneous Sourcing Errors
Basic box-score stats do not require sourcing, but advanced stats must be credited and linked to the original source. If you calculate advanced stats on your own, indicate so via an in-text citation or article tagline.
If your source is behind a pay wall, cite and hyperlink as usual and add "(subscription required)" following the link.
Whenever in doubt, always err on the side of sourcing for any information you obtain from other media outlets. Examples include recruiting/scouting reports, combine statistics, salary-cap information, proprietary criticism, character-damaging and/or sensitive information (old arrests, affairs, college sports scandals, PED allegations, etc.) and obscure factual information.
Must-Read Information: Attribution Guidelines, Content Standards Blog Post
5. Excess of Textual/Style Errors
Spelling, grammar, punctuation and factual errors are easily avoidable. Proofread carefully prior to publication, pay attention to feedback from copy editors and take advantage of the many writing resources B/R has to offer: our Engagement Guide, our Stylebook and the B/R Blog.
The Stylebook outlines some of B/R's unique style preferences, particularly when it comes to sport-specific terminology. If you ever have trouble finding a specific word or phrase, deferring to AP style is the safest bet.
Must-Read Information: Purdue OWL, Commonly Confused Words, Engagement Guide, Bleacher Report Blog, B/R Stylebook, B/R Blog Resource Pages: Grammar / Writing Style
6. Unsupported Opinion/Blurb or Truncated Submission
Every argument must be well-argued, plausible and factually sound.
Articles covering immediate breaking news reports must be longer than 250 words.
Opinion/analysis pieces must be longer than 300 words. The actual length should be relative to the depth and breadth of the subject matter.
Must-Have Information: A word counter, such as Microsoft Word or http://www.wordcounter.net/, should be used to ensure the minimum word count has been reached.
7. Offensive Content
If you're thinking of using profanity in an article—don't. If profanity appears in quoted material relevant to your article, it's OK to use as long as it's censored. If, on the other hand, profanity IS the story—think Kobe Bryant—it's OK to include it uncensored in the body of the article.
If you find yourself writing about a sensitive or controversial topic, it's always a good idea to have someone else look it over prior to publication. Your editor has a great set of eyes, and we're always willing to give your work a read.
Must-Read Information: Content Standards Page, Content Standards Blog Post
8. Non-Original Content/Plagiarism
All submissions must have at least 75 percent "original content," defined as the writer's own words OR quotes/paraphrases obtained firsthand.
Writers are NOT allowed to reproduce old B/R content and republish it as new. Writers ARE allowed to use material from old B/R articles in new submissions, but the content must be (a) quoted and (b) used in moderation.
Any passages or ideas from other sources must be properly cited and hyperlinked. Failure to do so may result in a B/R account removal. ALWAYS DOUBLE CHECK to make sure you have not accidentally plagiarized someone else's work.
Live by Lennay's Law: "Tell us what you know is true, and tell us how you know it."
Must-Read Information: Content Standards, Content Standards Blog Post, Plagiarism 101
9. Excessive Self-Promotion
All self-promotional content must go at the end of a piece. It is not allowed at the end of introductory slides.
No more than three self-promotional links (e.g. Twitter feed, personal website, Facebook page) are allowed.
Biographical blurbs should be no longer than 140 characters.
It is acceptable to cite and link to your previous work in-text if it's directly relevant to the subject matter of the article and done in moderation.
Must-Read Information: Content Standards, Content Standards Blog Post
10. Misleading Headlines
Headlines must accurately represent the content they promote.
All articles featuring the word "rumors" in the headline must report actual reported rumors and not personal speculation. All articles featuring the term "power rankings" in the headline must rank all the teams in a conference or league.
Must-Read Information: B/R Blog Resources for Headline Writing
* * *
Paul Kasabian is Bleacher Report's Content Moderation Coordinator. He can be reached at contentstandards@bleacherreport.com.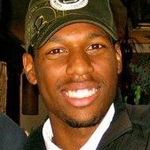 Along with a team of talented professionals, I was recently awarded a Sports Emmy for my work covering the London Olympic Games with the NBC Sports Group. The London Olympics stand as the highest rated television event in United States TV history, and I am proud to be counted as one of its associate producers. As a unit, we produced more than 5,000 hours of content across multiple platforms, accounting for differences in time and space, and helped more Americans experience the Games than ever before.
I am incredibly humbled, really. After personally watching Usain Bolt chase and pass fellow sprinters in minimal distances, I know better than to rest on my laurels and trumpet any success as my own. My professors at Howard University and mentors at the Emma Bowen Foundation always spoke of personal triumphs as a shared community experience. I'm younger than I look, and have only been at it for a few short years. I don't fully consider myself a SUCCESS, in frozen caps lock.
Not that long ago, I was walking through Times Square for a daytime talk show in a business suit, with a smile fixed to my face and a poster board stuck to my chest, yelling about my abundance of "FREE TICKETS!!!" to legions of amused tourists. To my fellow B/R writers: You're not the only one hunkered down in your tight apartment, staring at the keyboard with deadline looming, trying to find another way to say "potential."
I feel your pain.
That being said, I've enjoyed writing for Bleacher Report. I first heard of Bleacher Report back in 2008, right after Kanye's "Graduation" dropped on my iTunes. A college buddy wrote for B/R Swagger's beta interpretation and e-introduced me Swagger Editor Matt King. I was skeptical at first, given the negative press surrounding the site regarding fanatical SEO techniques and alleged shoddy journalism, and stuck with my column in our college daily until graduation.
However, as I pushed ahead, I soon realized that the bell tolled for the print medium. Change was coming fast, in all aspects of the media business, and I would need to be a well-rounded storyteller to survive. I leaned on my video production experience and scored a sweet gig as an intern with NBC Olympics in Beijing, where I learned how to tell the best stories from the best storytellers. This internship led to another internship, which begat a job, which begat a few more jobs, and then recently, a Sports Emmy. In short: I kept saying "Yes," trusting Christ and pressing forward.
So about my current B/R situation: After a long hiatus, I finally decided to give Bleacher Report a spin. I see B/R as a great opportunity for this young writer to fashion his voice and get juicy critical feedback from the site's talented editors. Also, B/R helps me keep the knife sharp, gut the bats from my creative belfry, and get daily tutorials from my mustachioed mentor and the B/R team.
That's enough talk for now. Like the great Ralph Wiley, I look forward. I'm less than two weeks short of another birthday, with 30 gaining fast, and have yet to perfect the craft of storytelling that I hold dear. Not to worry. As Baron Pierre de Coubertin, founder of the modern Olympic Games, once remarked, "The most important thing in life is not the triumph but the struggle."
So I press on, a twenty-something writer from Brooklyn, aspiring to be what the late David Halberstam once was to the sports landscape: a great storyteller.
* * *
Mike Benjamin is an NBA Featured Columnist for Bleacher Report. Follow him on Twitter @MBauthor
It's hard out here for a journalism optimist, and if you don't believe me, take a look at the ironic juxtaposition of two stories that happened late last week.
On Thursday, magazine editor and freelance writer Ann Friedman published a piece in the Columbia Journalism Review with the headline: "This is the best moment to be in journalism: The old stuff isn't coming back, but that's okay."
In it, she describes traveling around to various journalism conferences where she found herself in the role of Future of Journalism cheerleader in the face of all the pessimism and worry among the people she encountered there.
Then on Friday came news of layoffs and cutbacks at the Columbia Journalism Review, the very publication where Friedman had waxed so optimistic.
Two top editors were laid off, Capital New York's Joe Pompeo wrote, and two others were given the choice of being laid off or cut to half-time, with their answer not yet made public. Pompeo wrote:
The layoffs were characterized to Capital as a precautionary measure, based on projections of how much money CJR is expected to raise in the coming fiscal year to pay back the annual budget the Journalism School fronts it.
The CJR is published by the Columbia Journalism School.
Even if Friedman didn't know about the impending layoffs—and there's no reason to think she would have—she had to know there would be some bad journalism business news soon after her post appeared, giving critics of her approach a chance to dismiss her argument. She was ready for that:
Here's a little secret: Even if I'm wrong and it's not the best moment, we'd all be well-served to operate as if it is. Because you know what? The old models aren't coming back. Lamenting the death of classifieds and display advertising and annual subscribers isn't serving anyone. The sooner journalists start seeing disruption and technology as opportunity, the better off we'll all be.
Friedman writes that journalists can learn a lot from the people she met at a conference of designers and entrepreneurs, who mostly talked "about how to take smart, creative risks."
"Creative risk-taking is now a core journalistic job skill," she writes, "and it needs to be prioritized."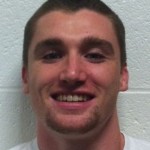 There's a fine line between confidence and stubbornness in the field of writing.
I want to believe everything I produce is top-of-the-line writing, but I also know that my first draft of a piece will never end up as my published article.
It will just never happen.
As I've come to realize through the Bleacher Report Sports Media Internship, the key to perfection in writing (or as close to it as possible) is proofreading.
And then some more proofreading and then some more. Maybe a snack break and then another round of proofreading.
Sure, it's tedious to read the same content four or five times in a row, but the benefits of finding even the most minuscule errors make it worth it.
There are plenty of mistakes to be found, and there is almost always room for improvement.
I've come to develop a system of proofreading that I find very helpful and maybe you will too.
I read silently through my draft three times, one directly after the other. There is no need to rush through it.
Next, I read it aloud a couple of times. The mistakes you will find after verbally reviewing the work are astonishing. Awkward phrases pop up when reading the work out loud. I sometimes ask myself, "Did I really write that?"
This internship has taught me that, specifically in sportswriting, if a digit is off or a name is spelled wrong, all credibility could be lost.
I suggest all aspiring sportswriters put in the extra time and effort to ensure your articles are as close to grammatically, stylistically and statistically correct as possible.
Perfection could be a typo away.
* * *
Matt Metzler is in the Spring Class. Follow him on Twitter @MattyMetz03.
One Thing You Need to Know is a series in which we ask our interns to write about just that: One thing they've learned in the B/R Sports Media Internship that they would pass along to other aspiring writers.
* * *
See also:
Proofreading: It's a lot more than that one last read
Internship Insider: How to proofread betterer
We've heard a lot about brain injuries in football, but surprisingly little about the subject in MMA. Featured Columnist Scott Harris tried to remedy that yesterday in a long, heavily reported piece in Bleacher Report headlined "'A Sense of Urgency': MMA Races to Learn More About Brain Injuries."
"New findings carry ominous—if not entirely surprising—warnings." Harris wrote. "But at the same time, brain injury science in MMA lags behind that of other sports, even as MMA gains new followers by the day."
The 3,000-word piece features interviews with fighters, sport officials and medical researchers. At its center is Nick Denis, who surprised a lot of people when he retired from a promising ring career last year. Denis had been a doctoral student in biochemistry before his fighting career, and he began researching brain trauma following a knockout loss. He learned about subconcussive trauma and decided to get out.
"I had access to databases and libraries. I had never heard of subconcussive trauma before," Denis said. "Football and hockey players, you look at their brain scans and they're 40 years old and their brains look like deformed sponges, easy to compare with people who had dementia or Alzheimer's disease. I was like, 'this is crazy.' You come to the realization that people think a concussion is where the damage occurs, but there's damage all along the board."
"I'm also a freelance health care writer and when I saw Bernick's research finding it piqued my interest," Harris wrote in an email when I asked him what inspired him to write the piece. Bernick is Dr. Charles Bernick, a neurologist who's one of the nation's leading experts on brain injury and disease. Harris continued: "Plus, I knew I could land an interview with him. One thing led to another, as they say, and I realized that the topic had never really been covered to this depth. I realized this needed deep reporting in order to really make this do what it needed to do."
Harris' piece was featured on prominently on Bleacher Report for a while Tuesday and did well, both in terms of reads and the response of readers, some of whom called the piece the best thing they've read in the MMA community, and not just on Bleacher Report, in some time. It's an example of the kind of ambitious work that can get a writer noticed.
Follow Harris on Twitter at @ScottHarrisMMA.
Continuing on yesterday's theme about the changing ways people consume news and information, including sports news, here is a report on a study commissioned by the Associated Press into video news consumption.
Titled "White Smoke: The new era for video news," the report, according to the AP, "demonstrates the increasingly critical role of video in online news sites."
You can request a free copy of the study at this link.
"First in-depth study into video news consumption reveals high levels of consumer demand," reads the headline on the report, which, this being the AP, I'll call a dog-bites-man headline. But there's interesting stuff in the study, which was conducted by Deloitte with research by GfK. News consumers in the United Kingdom, Germany and Spain were surveyed.
This is from the study itself, which has U.K. spelling:
The growing popularity of online news is a reflection of the fact that news is a personal experience. A desire for personal engagement that is both fuelled and satisfied by online platforms that allow individuals to participate and customise their experiences … For all its convenience, live text cannot engage the news-seeker in the same way as video, whether it is watched on a large or a small screen.

The popular shift to using online platforms opens up interesting possibilities. A combination of professionally produced video and written journalistic content on news websites can be more engaging than TV or newspapers, with the potential to attract and retain loyal users. Our research also shows that it offers a unique way of accessing younger audiences who are often dismissed as lacking interest in the news.
This is nothing new if you've been paying attention to what Bleacher Report has been saying and doing recently. The online content business is increasingly mobile and increasingly visual. If you're not thinking in those terms, if you're thinking in terms of text articles with maybe a few photos to break up the paragraphs, the way it's been for the last century or so, there are millions of potential readers out there with a message for you: A click on someone else's story.
Bleacher Report CEO Brian Grey passed along this Nieman Journalism Lab story about Reuters' coming website redesign, which is based on the idea of a "river" of stories, and moves away from the idea of a front page to the site.
That's the kind of different, innovative company Bleacher Report is: The CEO actually makes himself useful!
Here's NiemanLab.org's Justin Ellis writing about the Reuters preview site:
Go to an article page and you find that you're actually placed in the middle of a larger stream of content—scroll up or down and you'll find your story's text actually lives in a bifurcated version of the Reuters front page. If every page is your homepage, why not treat them all like one?
Check out this story from last week about the support Jason Collins got after he came out as gay. If you scroll up or down, you see older or newer stories about Collins and, beyond that, about the wider topic of "Gay Rights."
As a user, when you come to this story, you're not isolated on a story page, with a few teasers for other stories on the margins. You are drawn into the mix of the site's offerings, just as you would be if you landed on the site cover. That's what Ellis means above by "every page is your homepage."
Bleacher Report thinks of story pages in much the same way. The site cover is still important, but we want the vast number of readers who reach B/R through social media, search, newsletters and Team Stream to have just as rewarding an experience as if they'd gone to the front page.
Grey, the CEO, calls this "the evolution of the 'article page' as the living, breathing, real-time new 'front door' that we know it is for readers/viewers."
Just as we—and others—are rethinking the article, making it more visually compelling, more dynamic, we and others are also rethinking the article page's role. The way people consume content is changing at breakneck speed. We—all of us—have to change right along with it.