April must be a slow month in the job-search racket because that's when a site called CareerCast releases its annual listing of the top 200 jobs in America.
Last year's report got a lot of attention among the chattering classes because it had newspaper reporter at No. 200, giving newspaper reporters and former newspaper reporters a handy hook to tweet about: worst job in America! Disclosure: I am a former newspaper reporter.
The Washington Post's Gene Weingarten went so far as to suggest the ratings were manipulated to get that very result. In 2012, newspaper reporter was No. 196.
CareerCast explained its methodology:
To quantify the many facets of the 200 jobs included in our report, we determined and reviewed a wide range of critical aspects and categorized them into four "Core Criteria"—that is, the general categories that are inherent to every job. These are environment, income, outlook and stress.
This year, newspaper reporter has leapfrogged lumberjack and is the 199th best job. Note: In real life, it's not a good idea to try to leapfrog a lumberjack.
I just want to reiterate what I wrote last year, that this is a good exercise in considering the source and not buying an idea just because there's "data" behind it. Which data is chosen and how much importance is given to different data points are huge, often subjective decisions. Here's how I put that a year ago:
CareerCast's methodology page explains that it took into account four factors that are inherent in any job: environment, income, outlook and stress. Based on data from various sources, mostly governmental, each job type was given a score on a number of elements within each of those four. Data!

But look at my little sub-list again, this time with income included.

49. Social Worker – $41,169
50. Physician Assistant – $89,097
51. Surgeon – $311,078

Income isn't everything, of course. But is there any way that whatever measures of stress, environment and outlook make social worker a "better" job than surgeon, they're enough to overcome an income that's seven and a half times greater? Is it likely that the typical surgeon would be happy to take a job, physician's assistant, that's far lower in the hospital hierarchy, with less prestige and a 71 percent salary cut? Because that would be the case if physician's assistant were actually a "better" job than surgeon. It would be an easy transition. Surgeons are already qualified to be physician's assistants. They'd be tossing aside their scalpels from coast to coast.
It's been way too long since the last Shoutout post on the B/R Blog. That means the pieces that our Quality Editing team have recommended for recognition have stacked up, so in the interest of this post not stretching to 5,000 words, I'm mostly just going to list them. Spend your time reading these great pieces, not this post.
But first, a short paragraph on Hillsborough Stadium Disaster 25 Years On: How English Football Changed Forever by Graham Ruthven, which was published yesterday, on the 25th anniversary of the disaster.
Ruthven recaps the Hillsborough stadium disaster with the aid of numerous historical documents and quotes from players and families who were affected by the tragedy, as well as those with more conspiratorial ideas. He frames the incident in as positive a light as possible given the circumstances, showing how English football grew from the incident.
Here is a tip-of-the-iceberg look at some other great stories from the last few weeks. What did I miss? Let us know in the comments.
NFL
2014 NFL Free Agency: Best Remaining Bargains to Fill Out Your Roster by Sterling Xie
College Football
If College Football Players Are Going to Get Paid, Here's How It Should Be Done by Barrett Sallee
2014 Spring Game Previews for College Football's Projected Top 25 by Hall of Fame Umpire Doug Harvey Breaks Down MLB Replay, New Collision Rule by Joe Giglio
Fantasy Baseball 2014: Ranking Final Preseason Top 150 Big Board by Jason Catania
Miguel Cabrera Is Doomed to Be the Next Alex Rodriguez or Albert Pujols by Zachary D. Rymer
NBA
Carmelo Anthony's Free Agency Puts Major Pressure on New York Knicks' Offseason by Grant Hughes
Ric Bucher Courtside: None of Today's Stars Would Be on a Real NBA Mt. Rushmore by Ric Bucher
The 7 Most Disappointing Teams of the 2013-14 NBA Season by D.J. Foster
Tim Duncan, Jeff Ayres Latest NBA Players to Experience Haunted Hotel by Dan Favale
College Basketball
Unruly Fans and Court-Stormings Make for Volatile Mix in College Basketball by Ray Glier
Baylor Bro: The Bro King of March Madness by Dan Carson
NHL
Kings' Drew Doughty Is the Type of Defenseman Who Wins Titles, Not Awards by Steve Macfarlane
Boxing
Manny Paquiao Shouldn't Eye Floyd Mayweather Superfight Despite Beating Bradley by Tom Weir
Author Mark Briggs is working on the next edition of his textbook "Journalism Next: A Practical Guide to Digital Reporting and Publishing," and last week he asked readers of his Journalism 2.0 blog for advice.
"In looking at the chapter topics, I'm wondering if I need to include a separate chapter on blogging in the next edition? Is that still relevant?" he wrote. "What about a basic understanding of how the web works? Still needed in 2014? Or audio? Is that helpful for students to learn? (I had one professor tell me yesterday that, yes, it is.)"
Briggs, the director of digital media for KING5 Television in Seattle, then listed the chapter topics from the most recent edition of the book, which I found interesting. Here they are:
1. How the web works
2. Blogging for better journalism
3. Crowd-powered collaboration
4. Microblogging and social media
5. Going mobile
6. Visual storytelling with photographs
7. Making audio journalism visible
8. Telling stories with video
9. Data-driven journalism and digitizing your life
10. Managing news as a conversation
11. Building a digital audience for news
This is not your grandfather's textbook, with its chapters on the inverted pyramid and whether to use a tape recorder for interviews. And by your grandfather's, I mean mine!
Mindy McAdams, who teaches journalism at the University of Florida, also seemed to find that chapter list interesting. She writes:
This is a good outline for beginner journalism students. This is not a list of things they should learn in an elective course—all of these are basic to being a reporter in the 21st century. The first and second required courses in a journalism curriculum need to cover all of these.
She goes on to talk about what she thinks is missing from Briggs' list, as he'd requested. That includes encryption for reporters and, via some tweets from others, coding for reporters and design and visualization.
Though both Briggs and McAdams talk about what "journalism students" need to learn and know, I think it's useful for all of us to think about these things. Media and technology change so fast now—and there's no reason to believe that will ever cease to be the case—that we're all students. Always. Either that or we're eating dust.
If you want to keep up with the latest news in what I like to call Journalism Nerdworld, the quickest way to do that is by reading Mark Coddington's This Week in Review column at NiemanLab.org, the website of Harvard's Nieman Journalism Lab.
Coddington is a former newspaper reporter who's studying journalism as a grad student at the University of Texas. He's been rounding up the week's journalism news for a few years, and reader beware about his pieces being a quick way to keep up with the news. Start clicking the links he provides and you could find yourself absorbed for hours.
Here's Coddington's Twitter feed and here's last week's column, which focuses on, among other things, the closure of Project Thunderdome.
Yeah, there was something in Journalism Nerdworld called Project Thunderdome, and it was important. Here's another mention of it on the B/R Blog. You thought Journalism Nerdworld was nerdy?
This Week in Review goes up on Friday. Look for it.
Amanda Heckert
recently told a group of Ball State journalism students the story of how she became editor-in-chief of Indianapolis Monthly magazine at the age of 30, in 2012. That story and the five lessons she says she's learned along the way
appear on the blog
of John Strauss, who teaches and advises the newspaper at the school in Muncie.
Heckert's story is one of hard work, taking chances, being willing to start at the bottom and making the most of opportunities. Here are the five lessons she offers for students or early-career journalists, particularly those who are trying to make their way as freelancers, which is a starting point for many people. The blog post is long and packed with good information and advice, but here are the fab five in a nutshell, with a few comments added by me:
Make the most of it: "It" being whatever situation you find yourself in. As an intern or working an early gig as a fact-checker, Heckert says she didn't just put in her hours. She pitched her own stories, studied what others were doing.
Stay in touch: Make the most of the connections you make along the way. Don't be a pest. Don't constantly ask for things. Just stay in touch. Give an update once in a while. Let people know what you're hoping to do.
Freelancing can help—if done right: Doing it right means not vaguely telling editors that you'd love to write for them. It means pitching compelling stories. Read the publication you're pitching to so you'll know to pitch the right type of story in the right style—and not one that's exactly the same as one that just ran.
The cover letter counts: Here's Heckert on the hundreds of applications she gets when she posts a job: "The first piece of writing I see is the cover letter … Take time with your cover letter. I want you to treat it the same way you would treat a pitch to the magazine. I want to hear your voice. I want to get an idea who you are. You're pitching yourself and what you can do for the magazine."
Don't wait to start writing: Find the right platform for you, even if that's your own blog. As Heckert says, "Be enterprising even if you don't have a job." This is one of the great strengths of the Internet. You can be a publisher. Create something good and people will be able to see it. That wasn't always the case. Make the most of it.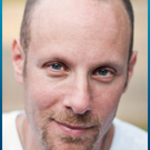 Jeff Pearlman has published a handful of pieces in Bleacher Report over the last few months, all of them excellent. Pearlman is a former Sports Illustrated staffer and the author of the current bestseller "Showtime: Magic, Kareem, Riley and the Los Angeles Lakers Dynasty of the 1980s" as well as five other books.
He's probably most famous for his 1999 S.I. story about Atlanta Braves reliever John Rocker, which revealed the excitable lefty as an angry, bigoted hothead. The story changed both men's lives: Rocker was engulfed in controversy and soon saw his career head downhill. Pearlman shot to prominence as a writer. His latest piece for Bleacher Report recalls that pivotal story 15 years later.
I think it's a great read for anyone trying to make their way in the business because Pearlman writes about so many issues that sportswriters have to face in their careers. Pearlman recalls deciding not to protect Rocker from his own stupidity and prejudice, volunteering to write a story about the Braves the next year because he'd been taught in his newspaper days to always show his face after publishing something critical of a person, and letting Rocker yell at him outside the Braves clubhouse when they met for the first time following the story's publication.
He also writes about how he's tried to connect with Rocker in the years since, a desire he can't quite explain, and one that Rocker evidently does not share.
I also recommend, for similar reasons, Pearlman's interview on his own blog with longtime Los Angeles Times baseball writer Ross Newhan. I grew up reading Newhan's coverage of the Angels and Dodgers—the Times used to have the Dodgers and Angels beat writers trade teams at the All-Star break to keep things fresh. He talks about the business then and now, how he got his start, and his longtime co-worker, Jim Murray, for my money the best sportswriter of the last 50 years.
He also dishes a little dirt on Tommy Lasorda. It's a fun read.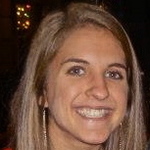 I have had many ups and down in the past 12 weeks as part of Bleacher Report's Advanced Program in Sports Media. Thankfully, far more ups than downs, but fun parts and hard parts nonetheless.
The hardest assignment I've been given was live blogging a college basketball game. Basketball isn't my favorite sport to watch and it worried me to think about people reading my work as the game went along.
This was early in my tenure with B/R. I didn't have as much confidence as a writer as I do now, and I wasn't sure I should be taking on a sport if I weren't a guru in it.
But I decided to push through the article by just jumping in. I figured that was the best way to get used to the new style.
I started with the basics, just providing my commentary on the game, but I wasn't using much media early on, and I was fairly slow updating my commentary. It became easier as the game progressed, and I got more comfortable over time.
My next live blogs were more enjoyable. I made a more conscious effort to add more tweets and media into my updates, and I was quicker and more comfortable adding commentary throughout the game.
It was certainly a learning experience to dive right in and learn primarily by doing, rather than researching a lot before.
I've taken that experience and applied it to the remainder of my work for Bleacher Report. I have confidence moving forward that I can write about sports when I'm not an expert in the field, and that confidence, along with research, goes a long way in all types of articles.
The lessons I learned throughout the entire Sports Media Program have helped my writing in other types of journalism as well, specifically public affairs. I gained more experience gathering quotes from various sources and evidence to support each detail of every argument.
Bleacher Report has helped me gain confidence as a writer and has helped me realize I have an interest in sports history. My biggest takeaway from the Sports Media Program is to dive into difficult situations and come out with a new experience.
* * *
Lacey Davis is in the Winter Program. 
My Hardest Assignment is a series in which we ask students in the Advanced Program in Sports Media to write about the hardest assignment or toughest challenge they've taken on as a writer.
Have you ever wondered how to become a Bleacher Report writer? Maybe you're not sure what the heck Team Stream is. If these are the types of things keeping you up at night, you're in luck: We've just launched a brand new FAQ.
Bleacher Report's FAQ page features the most common questions we receive from users and writers (both current and prospective). It's broken down into sections that cover various areas of the site. We'll keep adding answers as new questions arise.
While a vast majority of the answers may already be known to the veteran and savvy users of the site, we hope that everyone can come away with a little more knowledge on all things B/R.
If you can't find an answer to your question, fill out the form at the bottom of the page, and our community team will see it.
* * *
Jeff Chase is a Community Moderator for Bleacher Report.