The 2013 NFL Draft is now just days away, so we want you to know you have our full permission to get excited.
With all the work we're putting in to provide the best draft content experience out there, you should be. You should be very excited.
We've been laboring for months now—since 2012 regular-season games were still dominating NFL fans' attention spans—on what should prove to be a breathtakingly comprehensive draft coverage plan. I'm giddy about it, and I want you to know why you should share my jubilation.
For the first time in B/R history, we will be airing a live coverage show. This will be visible on our front page, and available for all draftniks seeking to keep tabs on the latest picks and analysis. You can look forward to seeing B/R experts like Matt Miller, Aaron Nagler, Michael Felder and Josh Zerkle hosting, with a healthy assortment of contributing NFL stars and celebrities.
And unlike other draft shows, we will be providing analysis for every pick and every team. We won't spend a half-hour talking about one guy, while 10 others come off the board.
We will also be throwing a live draft party to coincide with our show, because why not? NFL fans are awesome. B/R fans are awesome. And what better way to celebrate those facts than with complimentary food and cocktails during our live draft show?
The work that has gone into our video production has certainly been staggering, and is only matched by the work that has gone in—and will continue to go in—to providing the best on-site content, in real time, during the draft.
We are aiming to provide a full arsenal of expert reaction for every pick, every team and every round. Why use a search engine to look up some sixth-round cornerback you've never heard of before he was selected? We'll have everything you could possibly need to know about each pick, programmed live into your favorite TeamStream channels. Scouting reports, video highlights, pro player comparisons, injury reports and random fun facts? We've got you covered better than anyone else.
This year, we will be featuring team draft correspondents who will be providing the latest updates and reaction for every selection, along with a abundance of related analysis. Want the latest scoop from folks who know each team down to the color of their mouthguards? We've got that.
Several Lead Writers and national draft correspondents will also be anchoring our featured content and providing expert reaction to the draft's most interesting story lines. If you care about it, so do we, and that will reflect strongly in our draft coverage.
I can promise the work that has gone into preparing for this event has been nothing short of astounding, and will present itself in such a way that grabs your attention and does not let it go. We have had our best & brightest putting in long hours for more calendar sheets than we can count, all in the spirit of providing a truly special, memorable and all-inclusive draft experience. We know that you care about each team, each pick, each new development in the draft process. So do we.
So join us throughout the 2013 NFL Draft for what promises to be an amazing experience. And feel free to tell your friends, tell your tailgating buddies, tell your dog you named after your favorite player. Get excited!
Because I know we are.
* * *
Collin McCollough is Bleacher Report's NFL editor.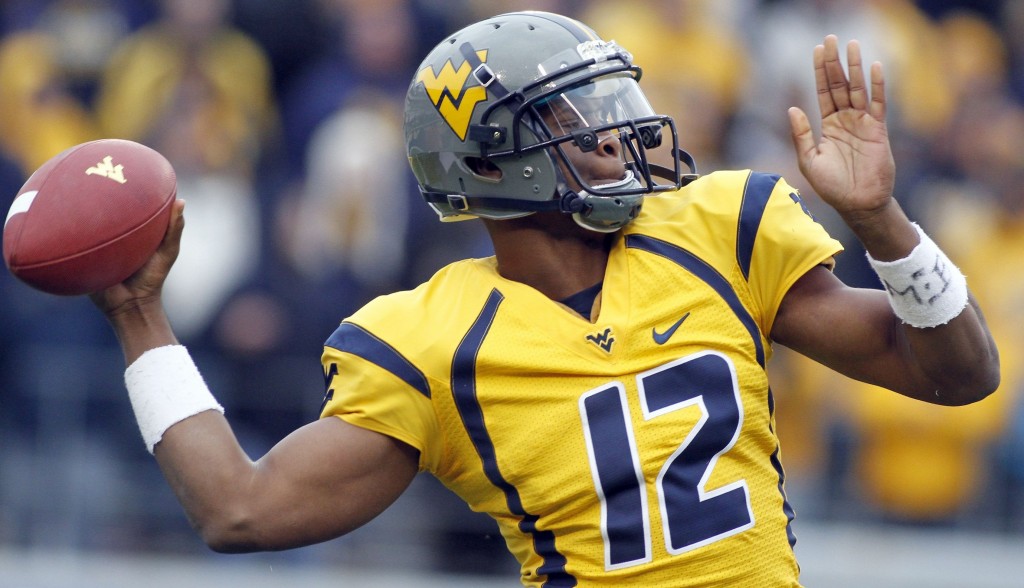 We're down to the last few days for you to RSVP if you want to come to the NFL Draft Writer Meet-up Saturday at Bowlmor Lanes in Times Square.
And you want to come.
B/R Lead Writers Matt Miller, Aaron Nagler, Josh Zerkle and Michael Felder will be anchoring video coverage of Day 3 of the draft from noon to 6 p.m. We'd love to have a crowd on hand when the red light goes on, so get there between 11:30 and 11:55 and we'll give you an extra Bleacher Report sweatshirt—in addition to the great bag o' swag everyone will get—and enter you in a raffle to win a GoPro Hero3 White Edition camera.
There figures to be more Bleacher Report staffers on hand than usual at this meet-up, so it'll be a great opportunity for you to talk shop with the folks in the editorial operation and other departments. And a great party.
RSVP by emailing me or in the comments below. Leave your email address if you do the latter, and do it by Wednesday. We'll see you Saturday, and don't forget to wear the gear of your favorite NFL team.
* * *
Photo: Geno Smith of West Virginia, who could go high in the 2013 NFL Draft. (Getty Images)

I'm sure you have heard that in order to become a good writer, you must be a good reader.
I spend most of my days reading sports stories from all over, but I don't restrict my reading to only sports. I read a bit of everything so I can see how different writers present their stories. It is also helpful if you read the same story from different writers. It is very interesting to see how one idea can be presented in various ways.
Reading isn't only about getting information. When you read a story, you learn from the author. That gives you an opportunity to learn from a professional, and you can pick up something new each time. You can read a piece over and over until you fully understand an author's voice, perspective and style.
The B/R Sports Media Internship has taught me there's a lot you can learn from reading the comments as well.
Readers can give you a different perspective or point out something you missed. Many of them point out your mistakes nicely, but there will be people who do not. My advice for handling people who seem rude is to sift through their comment and find what exactly it is they found offense with. This is sometimes very difficult because the negativity of some statements is very blatant.
I try to remember that these people are just really passionate fans who don't want to read anything bad about their favorite team. You can't take the comments personally. Yeah, it hurts your feelings, but you actually become a stronger writer because of it.
If you want to be a good writer, you have to read everything you can.
You'll read good articles that will show you how writing should be done, but you will also come across bad articles. Read those as well. You'll see what mistakes that author made and learn from them.
You'll read glowing comments that encourage you to keep at it, and you'll read vicious comments that are hard to ignore. Both come in handy as you move forward.
Sportswriting isn't for everyone, but if you want to be the best, you have to learn from everyone you can.
* * *
Alana Nassiah is an intern in the Spring class. Follow her on Twitter @AlanaNassiah.
One Thing You Need to Know is a series in which we ask our interns to write about just that: One thing they've learned in the B/R Sports Media Internship that they would pass along to other aspiring writers.
The Associated Press has a pretty good roundup of the "media frenzy" that took place Wednesday as reports circulated that an arrest had been made in the Boston Marathon bombing.
CNN, Fox News Channel and the Boston Globe said that a suspect in Monday's bombing had been arrested. The Associated Press said a suspect had been taken into custody. Within an hour, the FBI denied that a suspect had been captured, leading the three news organizations that had reported the arrest to back down from those claims.

The AP, while reporting the federal denial, said that its original source was standing by its claim that a suspect had been taken into custody. The news cooperative said its source was a law enforcement official speaking on condition of anonymity.

ABC, CBS and NBC all broke into their regular programming to report progress in the case, but did not say there was an arrest or someone brought into custody.

The frantic afternoon presented another example of news organizations being embarrassed by a race to report information under intense competitive pressure.
Putting speed ahead of accuracy is a dangerous game. Any benefit gained from being the first to report something that everyone is going to have at some point is outweighed, I think, by the damage done when you're wrong.
I did a search for "CNN" on Twitter Wednesday afternoon, and in a two-minute span saw 17 tweets specifically lambasting the network—a corporate partner of Bleacher Report—for its report that a suspect had been arrested. That didn't include people criticizing CNN on general terms, or in languages I can't read. Had CNN's report panned out, would a similar volume of tweets have flooded in praising the network for being first?
I think not. What happens if you get it right is that, over time, readers, viewers and users trust you and make you a go-to source when important news is breaking. They do that because you're right, not because you're first.
This blog's posts on verification, on attribution and on Lennay's Law: Tell us what you know and tell us how you know it. That's how you can be both fast and right.
A housekeeping note today strictly for Bleacher Report writers.
If you see any strange behavior in the writer tools over the next few weeks, we want to hear about it. If you see anything out of the ordinary as you get ready to publish your stories, please drop an email to writerfeedback@bleacherreport.com with as much detail as you can.
Here's what's going on: Over the next few months B/R's product team, our brilliant engineers and programmers, are going to be adding a ton of new things to the content management system. The goal is to allow writers to easily find and add all types of media to their stories to enhance the user experience. The updated tools will allow you to see your story as it will appear while you're creating it.
In order to deliver these improvements, the product team has to make some changes on the back end of the website. They're making every effort to ensure everything is working as usual, but you may see some strange behavior.
Again, if you see anything that doesn't look right, drop a line to writerfeedback@bleacherreport.com. A team of engineers is at the ready to fix problems as they arise.
Look for some videos and blog posts in the coming weeks that will bring you up to speed on the new tools and how to use them. And thanks for your patience through any hiccups in the next week or two.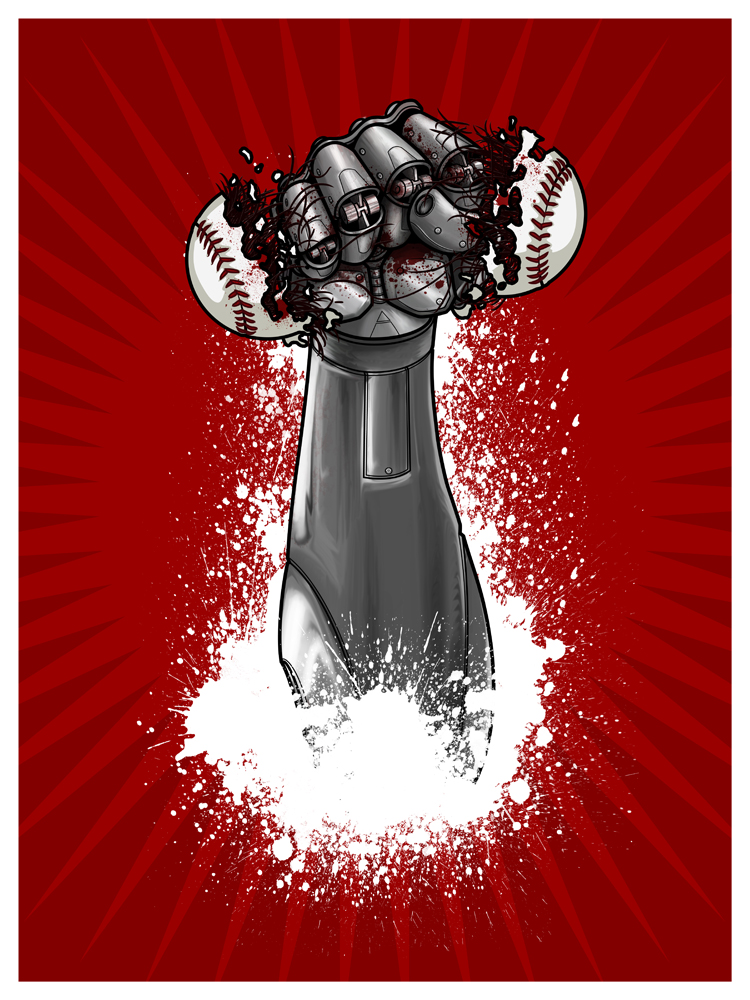 Baseball fans frustrated over bad calls have long clamored for robot umps. But B/R National Lead Writer Dan Levy has a warning: Be careful what you wish for. In "Rise of the Robot Umpires," the cyborgs are taking over baseball. That is, unless you step in and save the day! You can do that a couple of times.
"Rise of the Robot Umpires" is a graphic-style novel that won't be written as narrative fiction, but will take the form of essays, columns and news stories by real-life sportswriters. I'll tell you in the spirit of full disclosure that I've agreed to be one of those sportswriters.
The way you can save baseball is by helping get "Rise of the Robot Umpires" on its feet. Levy has launched a Kickstarter in the hope of raising $17,500 to pay for printing, fund the illustrations and pay the writers.
The lead illustrator is Stephen Slesinski, whose work you might know from the FX network show Archer. That's his work at the top of this post.
If enough money is raised, the book will be produced and you'll really get a chance to save baseball. That's because you, the reader, will decide what happens.
"I was always a bit of a control freak as a kid," Levy says, "and probably now. So it's no wonder that the popular Choose Your Own Adventure books of the 1980s became my go-to reading as a kid. And I still love them." Now Levy reads those books to his daughter.
"For nearly a decade now I've tried to come up with an adult version of those books," Levy says, "something that puts the story in the hands, eyes and minds of the reader."
The Kickstarter continues through the early morning of May 12. Check it out. You might just save baseball.
I'm relatively new to the sportswriting game, even though it's something I have always been passionate about. The B/R Sports Media Internship has given me the opportunity to take my writing to the next level with a more organized publication.
The top thing I have learned that has improved my writing would be the ability to balance any biases without taking away from an article's integrity. I catch myself going on personal rants as I write and I ask: Is this really what the reader wants to hear?
While having your voice and being firm with your opinions is one of the most important tools we use as writers, it is imperative to stay structured. These are not blog posts we're writing, nor are they rants to our friends. Being bold without sounding ill-informed is the key to being great.
This internship has also taught me how to write for a broader audience. One thing I've learned in my journalism education and always try to implement is "the mom rule." In other words, always write as if your mother was reading your every word.
It helps keep peace of mind, keeps me from getting off track and keeps me from blowing up every time some armchair general manager who thinks he knows all the ins and outs of the sports world calls me an idiot.
Tapping all the resources that B/R has to offer is invaluable for interns. There are so many wonderful people we are in contact with, and that is what has stood out to me the most and enhanced my work.
* * *
Justin Hussong was an intern in the Winter class. Follow him on Twitter @Hussington. 
One Thing You Need to Know is a series in which we ask our interns to write about just that: One thing they've learned in the B/R Sports Media Internship that they would pass along to other aspiring writers.
Within hours of Argentine Cardinal Jorge Bergoglio's election to the papacy last month, rumors flew online that he had played a major role in his country's "Dirty War," a period of state terrorism in the late '70s and early '80s.
Those who reported the connection or tweeted about it ended up issuing corrections and retractions.
So what went wrong? As usual, sloppy or non-existent fact-checking was the culprit. Writing for PBS's MediaShift site, Dutch journalist Henk van Ess patiently lays out what should have happened in an exhaustive post headlined Fact-Checking Social Media: The Case of the Pope and the Dictator.
It's a master class in verifying information online. I'm not going to summarize it here. You have to go read it. Van Ess will introduce you to tools and methods you probably didn't know about, including Backtweets and how to get statistics from bit.ly links.
Van Ess also plays Google like a violin to find the answers he's looking for—and that would have saved a lot of people a lot of embarrassment last month if they'd used his methods.
If you've spent any time writing about any team, you've probably been accused of being either a hater or a homer. Or more likely, both.
James Mirtle writes about the Toronto Maple Leafs for the Globe and Mail, and he wants the world to know: He's not a Leafs fan.
Mirtle writes about his childhood in Kamloops, British Columbia, which he describes as "a true junior hockey city." He rooted for the local team, the Kamloops Blazers, but never really developed a particular fondness for any NHL team. "The most accurate thing to say is that I was always just a fan of the NHL and the game," he writes.
It's not clear from this blog post why Mirtle is writing about his non-Leafs fandom, but it sounds like he's been getting called a Leafs homer on Twitter.
"This is all just a really long-winded way of saying, 'no, I'm not a Leafs fan,'" he concludes, but what makes the post interesting is Mirtle's story of rising from small-town kid with a pipe dream about covering the NHL—and he makes it clear how that really was a pipe dream—through blogging and a post at SB Nation to the choice Maple Leafs beat at the Globe and Mail.
A lot there for aspiring writers to identify with, and be inspired by.